Regular price
$570.00 USD
Regular price
Sale price
$570.00 USD
Unit price
per
Sale
Sold out
We are thrilled to introduce our new 3-hour course on Pioneer RMX 1000 - the ultimate performance effects system that will take your DJ set to a new level of creativity and excitement.
With RMX-1000, you will access a world of endless effect possibilities. This innovative toy empowers you with intuitive controls and cutting-edge features, allowing you to remix and manipulate your music in real-time.
Whether you're a professional DJ or just starting your journey, our Pioneer RMX-1000 course opens up a whole new dimension of performance.
View full details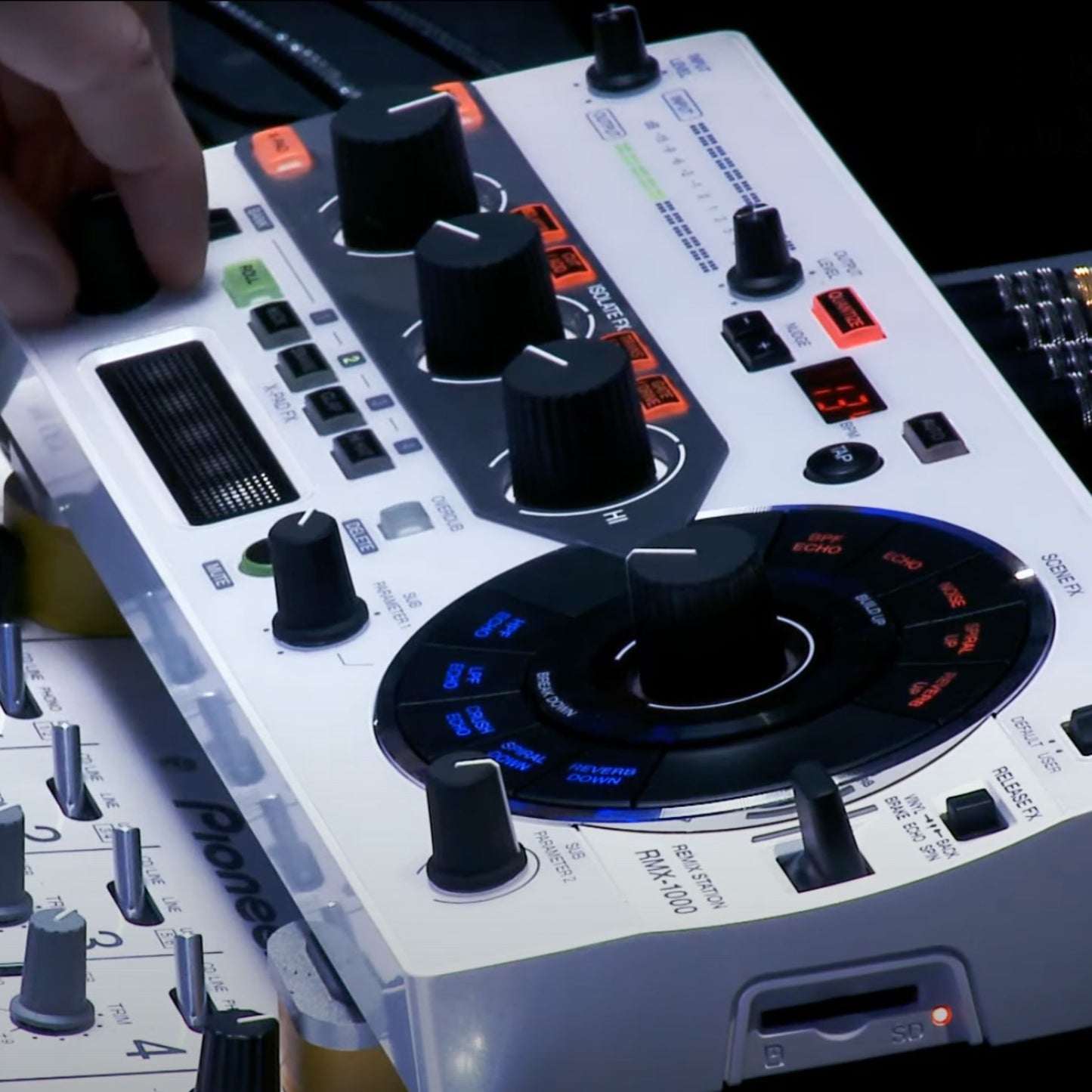 What you will learn
1. Introduction to RMX-1000

1.1. Understanding the RMX-1000: Overview of the equipment and its components.

1.2. Setting up the RMX-1000: Connecting the effects unit to a DJ mixer or other equipment.
2. Troubleshooting

Identifying and fixing common issues: Troubleshooting power, weak or distorted sound, and BPM measurement problems.
3. Exploring Basic Features

3.1. Scene FX: Learning how to use and apply Scene FX to enhance your mixes.

3.2. Release FX: Understanding the function and application of Release FX for seamless transitions.

3.3. X-Pad: Mastering the X-Pad to add dynamic effects to your performance.
4. Advanced Features and Control

4.1. Adjusting Input/Output Levels: Configuring the audio levels for optimal performance.

4.2. Changing BPM/Quantize Settings: Understanding BPM adjustment and utilizing quantize settings for precise beat matching.

4.3. Using each section of the unit: Hands-on practice to control all professional FX features effectively.
5. Understanding DJ Effects

5.1. Exploring the Effector: Gaining insight into the different types of DJ effects available on the RMX-1000.

5.2. Manipulating Sound: Learning how to control and manipulate the sound of your music using the FX controls.
6. Final Project: Showcase your skills

Students will perform a DJ set using the RMX-1000, incorporating all the techniques and features learned during the course